Avoiding Liability Shop-Wide
By: Erez Kanaan, Tow Squad News. Published on:
Subscribe in a reader
…

  

the liability series 

 
Threat Can Come From Many Directions
By James Lewis, Legal Consultant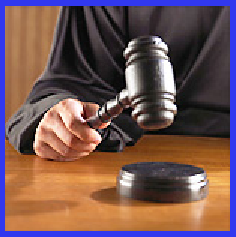 It is an alarming fact of business – one that surprises many tow company owners – that deep realization of the staggering liability they face on a daily basis. It's a multi-tiered threat, with potential risk stemming from not just direct tow damage, but everything from pre-authorization for shop work, personal injury, and even the manner in which you bill customers.
The old adage that "an ounce of prevention is worth a pound of cure" couldn't be more true in today's litigious society. That's probably twice as true for towing professionals. To use the politically correct version, it's all about "CYB" – or Cover Your Backside.
PROPER PAPERWORK
As an advisor to tow companies and shops, my first order of business is always to look at their towing invoices and shop repair tickets to make sure they have the proper language needed. Not just to protect the company from false liability, but also to advise the consumer of the bill or estimate/potential bill. It's crucial to make sure the company can collect this revenue without issues. And in the event there is an actual dispute, you're better protected and can hopefully still get paid.
I'm not trying to over-simplify, but many incidents can be prevented with forethought. If you don't give an estimate, for example, and your consumer has never worked with you before, you must realize that they have no idea what your rates are likely to be. The same is true of your operating costs/overhead, and additional charges required by local government.
This is why owners frequently present customers with a bill and they instantly lose their minds.  Can you really blame them?  They truly had no idea what would be charged. How many times have you heard the question, "Why so much, you only towed it 5 miles?!"
The same is true in a repair shop – unless an estimate is given and signed by the consumer, it is lawful in many states that a consumer does not have to pay your bill beyond the basic diagnostic charges.  I previously dealt with a scenario in Pennsylvania where a kid owned a car, which the shop made fast and furious to the tune of $15K invested – but never got a signed authorization for the work. Everything was arranged over the phone from New Jersey.
The shop finally did recoup their money, but only after a year-long fight and $5,500 in legal fees and lots of bad publicity.  A signed mechanic's repair order with an estimate – and a faxed signature on increased estimates – would have given the shop the upper hand to keep the car until that bill was paid. This would have taken little or no extra time for the shop owner.
That same failsafe can also protect tow owners.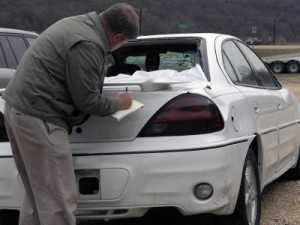 REVENGE VIA INSURANCE CLAIM
Towing operators have a unique job, as frequently they're towing a vehicle for someone who is upset or downright angry. Most companies don't face such a frequently irate customer base.
Sometimes these hot-headed individuals see shiny tow trucks and figure the company has deep pockets.  So that dent, scratch or scrape that was already in place on the car now becomes an oppurtinty to stick the company with an insurance claim, plus a dose of revenge.   And unless a shop owner can prove otherwise, he's likely paying for it in some capacity.
This is why it's an extremely good idea to take photos from several angles before hooking up whenever possible. It can take only seconds, but can save in the thousands in the long run.
Make sure to always note damage on the tow invoice, and to take separate photos of any damaged areas.  This problem is partly why many companies have actually turned to onboard cameras for their trucks.
The threat is very real and can happen at any shop. Make sure your folks are following proper procedure, and hopefully watch your liability costs drop.
Make sure to always share any proactive steps you take with your insurance agent, as they may qualify you for a lower rate.  Be safe out there, and CYB!
….  
        about the author
James Lewis of Valley Automotive Consulting has been involved in over 9,100 automotive cases, with appearances in more than 800 trials.
xxx
…

 

more from the liability series 

 
EQUIPMENT READY – Drivers Can Find Themselves on The Hook
WHEN EVERYONE'S TO BLAME – Reckless Work Sees Giant Judgement
__________________________________________
Want to share your own story?
Contact Us
or call 888-603-2599.